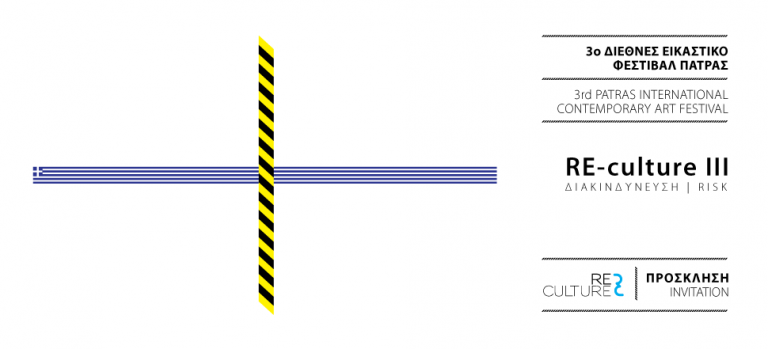 The Sotiris Felios Collection at the RE-culture III Festival in Patras
3rd International Contemporary Art Festival │ RE-culture III
Risk
Introducing great Greek Collections
A new attempt of Art in Progress is to bring together the local community and the rest of the country with significant collections of contemporary Greek art. Deputizing state weakness for cultural education and in support of modern Greek art, private collections constitute an oasis of information and education for citizens, but also a significant potential promotion of Greek artists' work in the wider society. 
This year, in the Skagiopoulio Foundation, a part of one of the the most important art collections of contemporary Greek figurative painting and sculpture in the country will be presented, the Sotiris Felios Collection. The presentation of the Sotiris Felios Collection in Patras will include 159 works and will be curated by Kleomenis Kostopoulos, giving an opportunity to art lovers throughout the country to become acquainted with a unique cultural heritage from Greek contemporary artists.
The artists from the Sotiris Felios Collection participating in the RE-culture III are:
Io Angeli, Alexis Akrithakis, Manolis Anastasakos, Evgenia Apostolou, Kalliopi Asargiotaki, Emmanouil Bitsakis, Xenofon Bitsikas, Christos Bokoros, Chronis Botsoglou, Pantelis Chandris, Leda Contogiannopoulou, Stefanos Daskalakis, Antonis Donef, Nikos Engonopoulos, Alekos Fassianos, Panos Fidakis, Maria Filopoulou, Stratigoula Giannicopoulou, Maria Hadjiandreou, Stefanos Handelis, Dimitris Hantzopoulos, Ioanna Kafida, Ilias Karras, Christophoros Katsadiotis, Theofilos Katsipanos, Konstantinos Kerestetzis, Spyros Koursaris, Nikos Kyriakopoulos, Alexis Kyritsopoulos, George Lappas, Alecos Levidis, Afrodite Litti, Andreas Lolis, Thanassis Makris, Michalis Manoussakis, Tassos Mantzavinos, Tassos Missouras, Louiza Missiou, Yannis Moralis, Nicos Nicolaou, Vally Nomidou, Achilleas Papacostas, Konstantinos Papamichalopoulos, Vassilis Papanikolaou, Kostas Papanikolaou, Kostas Papatriantafyllopoulos, Tassos Pavlopoulos, Kostas Plessas, Jannis Psychopedis, Giorgos Rorris, Edouard Sacaillan, Antonis Staveris, Takis, Dimitris Tataris, Panayiotis Tetsis, Anna Maria Tsakali, Marilitsa Vlachaki, Ioli Xifara, Diana Zervaki, George Zongolopoulos.
The opening of RE-culture III will begin on Saturday 8th November, 2014, at 18:30, in the Argyri Market and will be completed in the Skagiopoulio Foundation.  The festival will end with the presentation of parallel activities and a concert by the Plucked String Orchestra of Patras Municipality "Thanasis Tsipinakis", featuring works by contemporary artists (Artistic Conductor Vaya Zeppatou).
For the full version of the Press Release click here.
Exhibition Views